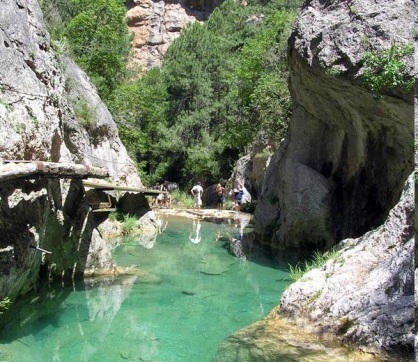 The town of Valderrobres, along with other municipalities that make up the Matarraña region, is a place full of history and constantly in contact with nature.
It is a declared historical and artistic town. The municipality was declared National Cultural Interest in 1982, and you can visit a reproduction of it in the Spanish Village, in Barcelona. In addition, Valderrobres and its surroundings offer the possibility to make wonderful excursions and visits: puddles of water, the river greenways that you can enjoy by walking or cycling, or even you can live the experience riding a horse.
Valderrobres and the other regional villages have a fantastic cuisine that will not leave you indifferent and will surprise you at all.
For more information about the town or about the activities you can do during your stay, visit the website of the municipality of Valderrobres or the website of the region.
  www.valderrobres.es or www.portalmatarranya.es